IT Data Security
Would You Throw Out a Box of Classified Information?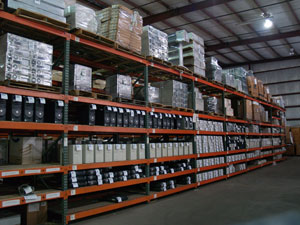 While 'Delete' can remove a file from sight, it does not destroy data. End-of-life equipment should be viewed as libraries of potentially harmful information. For more on CRS's comprehensive secure data handling download our Data Security brochure here.

We understand that Data security requires more than the simple destruction of data. Every company requires a unique solution to manage end-of-life IT assets. We provide consulting, secured personnel, and support necessary to provide a final secure solution.
Our Data Security processes include:
Degaussing all hard drives, floppy disks, magnetic tape, and other IT media
Removing the asset and customer ID tags from each item
Performing sanitization, or overwrites, of each item
Providing a Certificate of Destruction
Destruction of optical media
With the advent of such privacy laws as HIPAA, Sarbanes-Oxley and Gramm-Leach Bliley (GLBA), many corporations can't afford to rely on a simple "delete" to remove sensitive data. Heavy fines are possible if as little as one piece of data is compromised. CRS has developed programs to help companies, organizations and government agencies guarantee that the data is removed.

Contact us today to learn more about securing your organization's data.